Press Release – Funding to Improve Town Hall Accessibility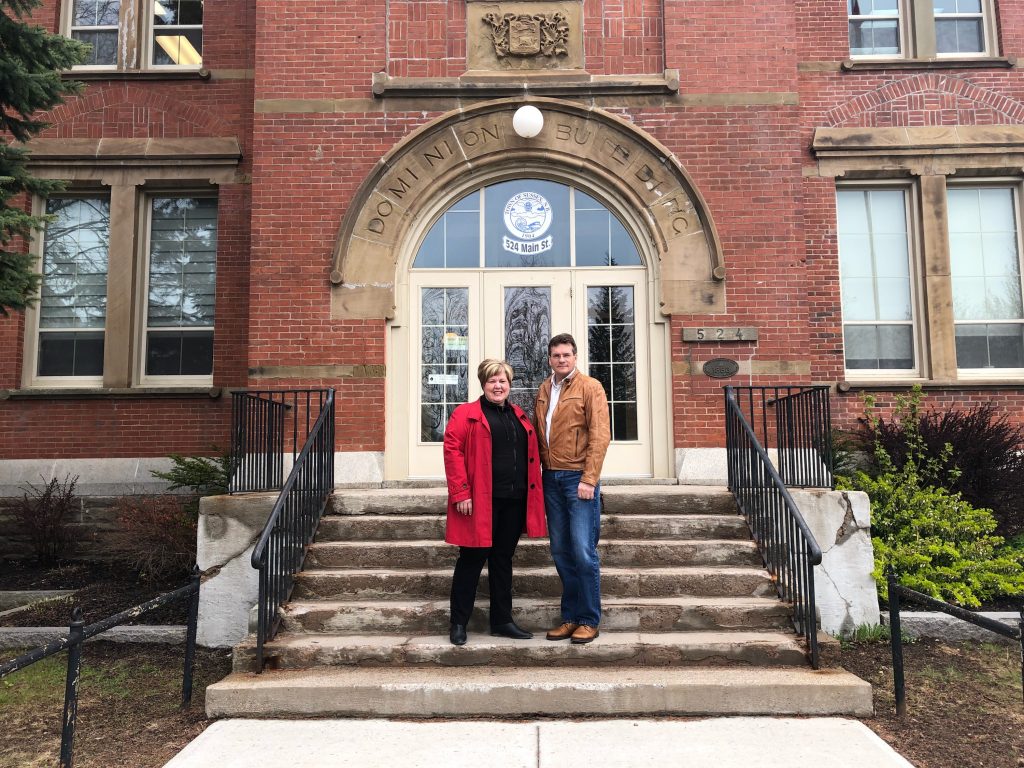 Alaina Lockhart, our Member of Parliament for Fundy Royal on behalf of the Minister of Employment and Social Development Canada today announces funding assistance from the Government of Canada in the amount of $63,040 to assist the Town of Sussex by enabling accessibility to residents in need of specialized assistance to enter the Sussex Town Hall to receive and participate in municipal services. Mayor Marc Thorne gratefully accepts the Government of Canada's assistance and thanks MP Lockhart for this assistance to complete this important project at Town Hall at a ceremony today.
Mayor Thorne believes "this project adds much needed capabilities for access to Town services for residents in need of assistance with accessibility at our Town Hall facility. Our project provides upgrades to the entrances of Town Hall and will remove barriers to its access for those who need this assistance. Our goal is to provide all opportunity for all our residents to participate in services at Town hall, and to be part of the discussion in moving Sussex forward, making it accessible, and making our community as barrier free as possible. We are grateful to Employment and Social Development Canada and MP Lockhart in assisting Sussex become more accessible".