The Town of Sussex proposes to amend its Zoning By-law, By-law #1350-21 by changing the designation of a portion of a parcel of land located on the south side of St. George Street with civic address of 358 St. George Street and having P.I.D. #00265041 from a one and two unit Residential ("R2") zone to a High Density Residential ("R4") zone permitting a Multiple Family Residential development with terms and conditions

The proposed By-law Amendment may be inspected by interested citizens during working hours of 8:30 a.m. to 5:00 p.m., Monday through Friday at the Town Office, 524 Main Street.
The Public Presentation of the proposed Zoning By-law Amendment will be held at 524 Main Street on Thursday June 15, 2023 at 6:00 p.m.

Official written objections to the proposed By-Law Amendment will be received by the Town Clerk at the Town Office in person or by mail addressed to the Town Clerk 524 Main Street, Sussex NB E4E 3E4 or by email at tara.olesen@sussex.ca until 5:00 p.m. on Friday, July 14, 2023.

The Public Hearing of Objections of the proposed Zoning By-law Amendment will be held in the Council Chambers at 524 Main Street on Monday July 17, 2023 at 6:30 p.m. Any persons wishing to speak for or against these written objections may do so at that time.

Tara Olesen, Town Clerk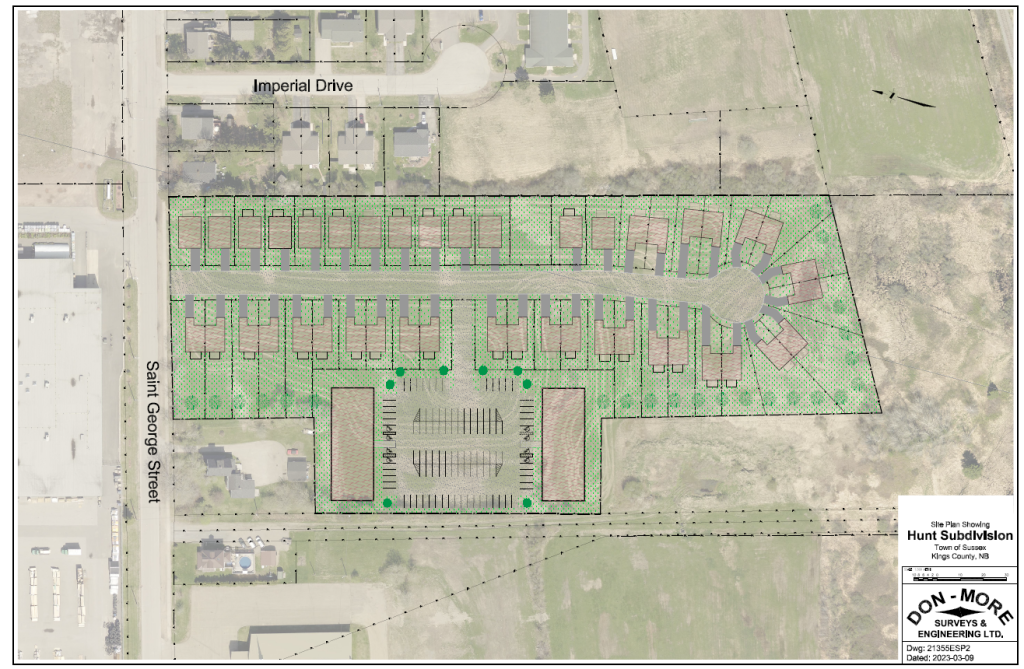 Proposed Zoning By-law Amendment 1350-21-03
Proposed Municipal Plan By-law Amendment 704-20-02