November is Family Violence Prevention Month
 "You can recognize survivors of abuse by their courage. When silence is so very inviting, they step forward…" – Jeanne McElvaney, Healing Insights: Effects of Abuse for Adults Abused as Children.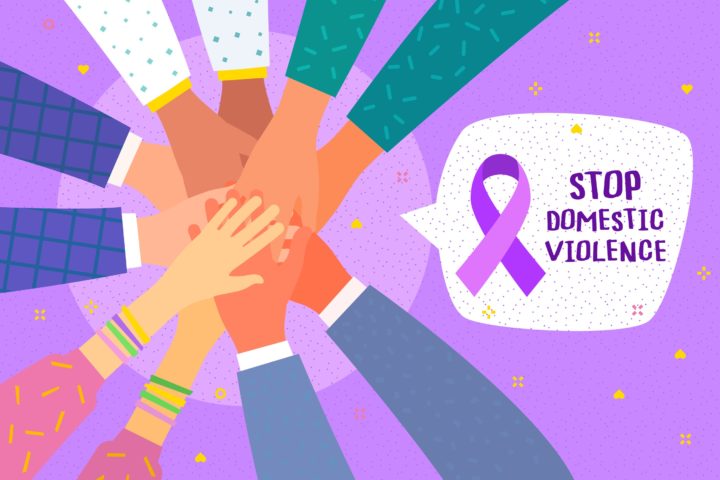 Family Violence Prevention Month is a time to increase awareness of the warning signs of family violence and the resources and supports available so we can work together to end family violence and build healthier relationships in our communities.
Simply knowing about family violence prevention resources can save someone's life. If someone discloses to you that they are in danger at home, being able to share resources they could turn to for help could save their life. Outreach programs offer confidential and non-judgmental emotional support, resource referrals and education. If you know someone experiencing family violence, there are several ways to offer support:
First, let them know you are concerned about their safety and are a safe place, available to help. By providing support, we can help them feel less alone and empower them to seek help and take steps towards healing.
Encourage them to develop a safety plan and offer ways to help, such as providing transportation, helping with childcare, or being an emergency contact.
Educate yourself about domestic violence and the available support services in your area. Contact local domestic violence hotlines or programs to seek guidance and support for both yourself and the victim. Locally, the Sussex Vale Transition House provides support services and resources.
Be a sympathetic listener and offer emotional support. Respect the individual's autonomy and decision-making process while providing them with avenues for resources and support.
Tourism, Heritage, and Culture Minister Tammy Scott-Wallace, who is also the minister responsible for women's equality, highlighted that family violence can happen to anyone and at all ages. It takes many forms with impacts that go beyond direct physical injury. She encourages people to listen to those who are struggling, let them know it is not their fault, and encourage them to find support. A single kind word can lead to change.
The Sussex Vale Transition House provides safe and confidential short-term housing for women (and their children) escaping domestic intimate partner violence. Crisis intervention staff are available 24 hours a day 7 days a week.
24/7 Helpline (506) 432-6999
24/7 Helpline Text (506) 435-1689
SVTH Office (506) 433-1649
Outreach Services (506) 433-0608