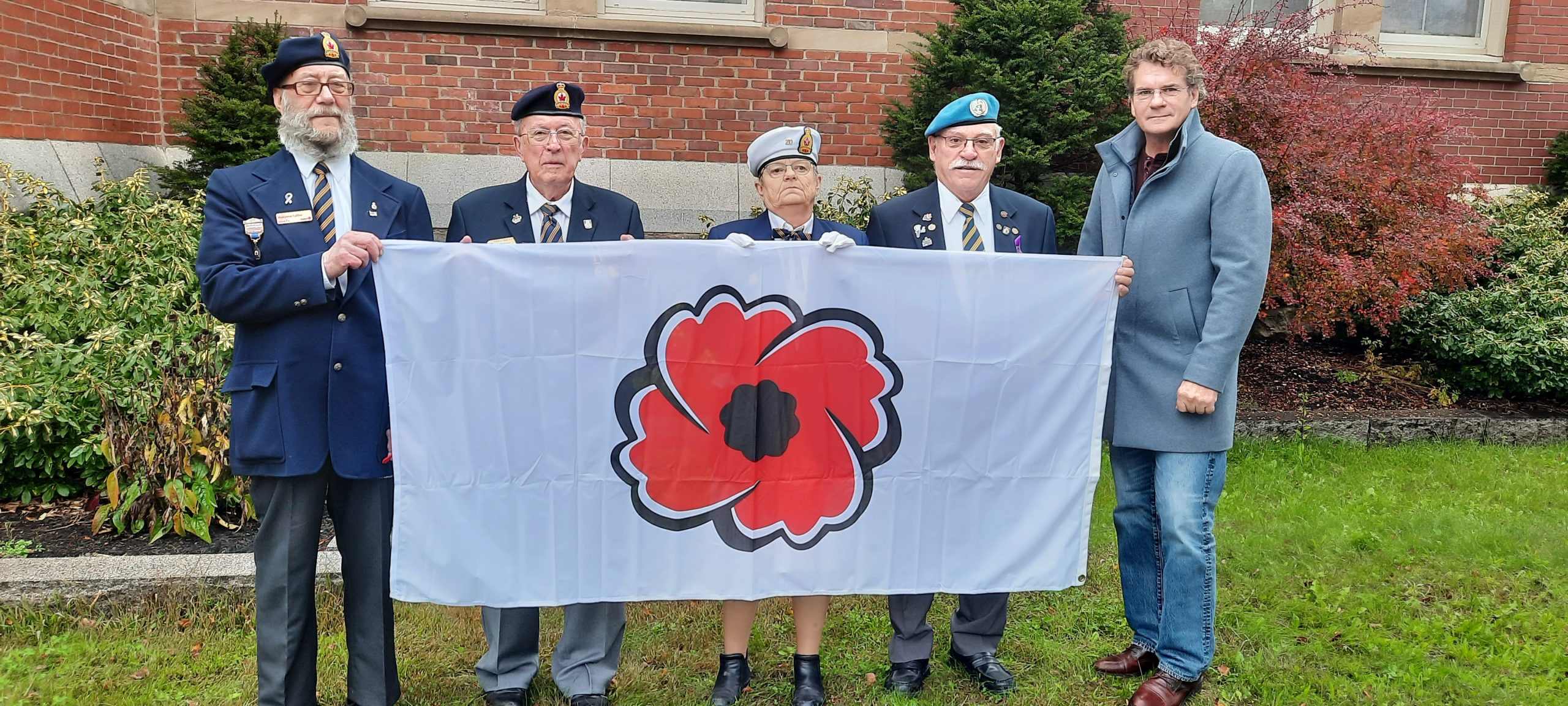 Every year, from the last Friday of October to November 11, tens of millions of Canadians wear a Poppy as a symbol of honor and Remembrance for those who have served and sacrificed for our freedom.
The Poppy Campaign is a program run by the Royal Canadian Legion to distribute Poppies and collect donations to support veterans and their families within the Community.
Poppies can be found in every corner of Canada leading up to November 11, thanks to the dedication of thousands of Legionnaires who volunteer to distribute Poppies to the community through schools, community organizations, and local businesses. The Poppy can be worn on the left lapel, close to the heart, everyday of the Poppy Campaign until the end of the November 11th Remembrance Day Ceremony.
The Poppy Campaign is recognized around the world, and the Poppy has become widely adopted as a symbol of Remembrance and hope for a peaceful future
On Friday, October 27th, the Royal Canadian Legion Branch 20 Sussex Legion 1st Vice-President Malcolme Collins pins the 2023 First Poppy on Past President Doug McLean to commemorate the 2023 Poppy Campaign. Mayor Marc Thorne was present as the Town's representative, as well as Past President Allan (Al) Bowie, and the Sussex Branch 20 Ladies' Auxiliary representative, Dorothy Perrie.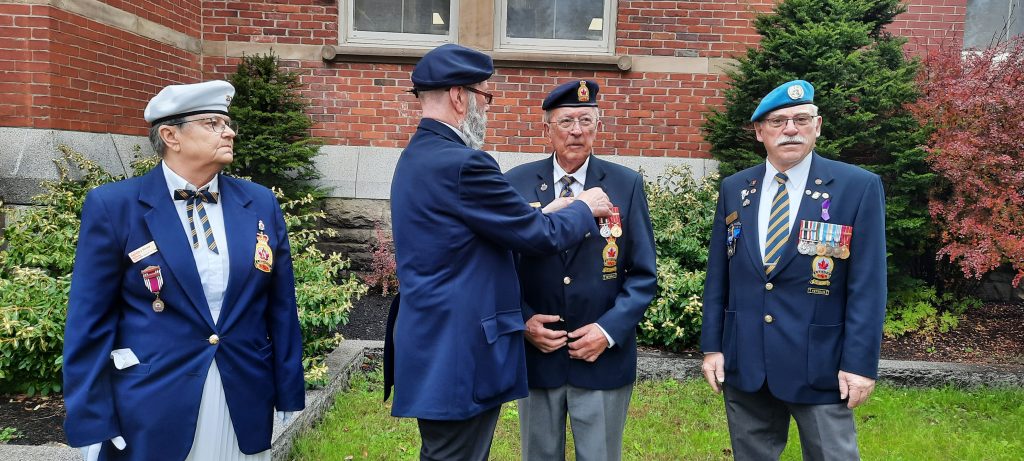 .