Intercolonial Railway Station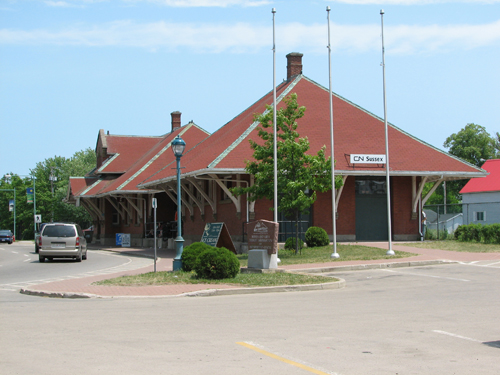 The Town of Sussex is a participant in the Province of New Brunswick's Local Historic Places Program, funded by the Government of Canada through the Historic Places Initiative (HPI).
The Intercolonial Railway Station is a Craftsman style one-and-a-half storey brick railway station with the station and freight house joined by a covered walkway. The station is located on Broad Street adjacent to the Canadian National Railway tracks.
The Building is now home to the 8th Hussars Museum, Don Stiles Museum, and Sully's Ice Cream Parlour.
Contact
66 Broad Street
Sussex, NB
E4E 5S2