Communities in Bloom Sussex Scores Silver Internationally!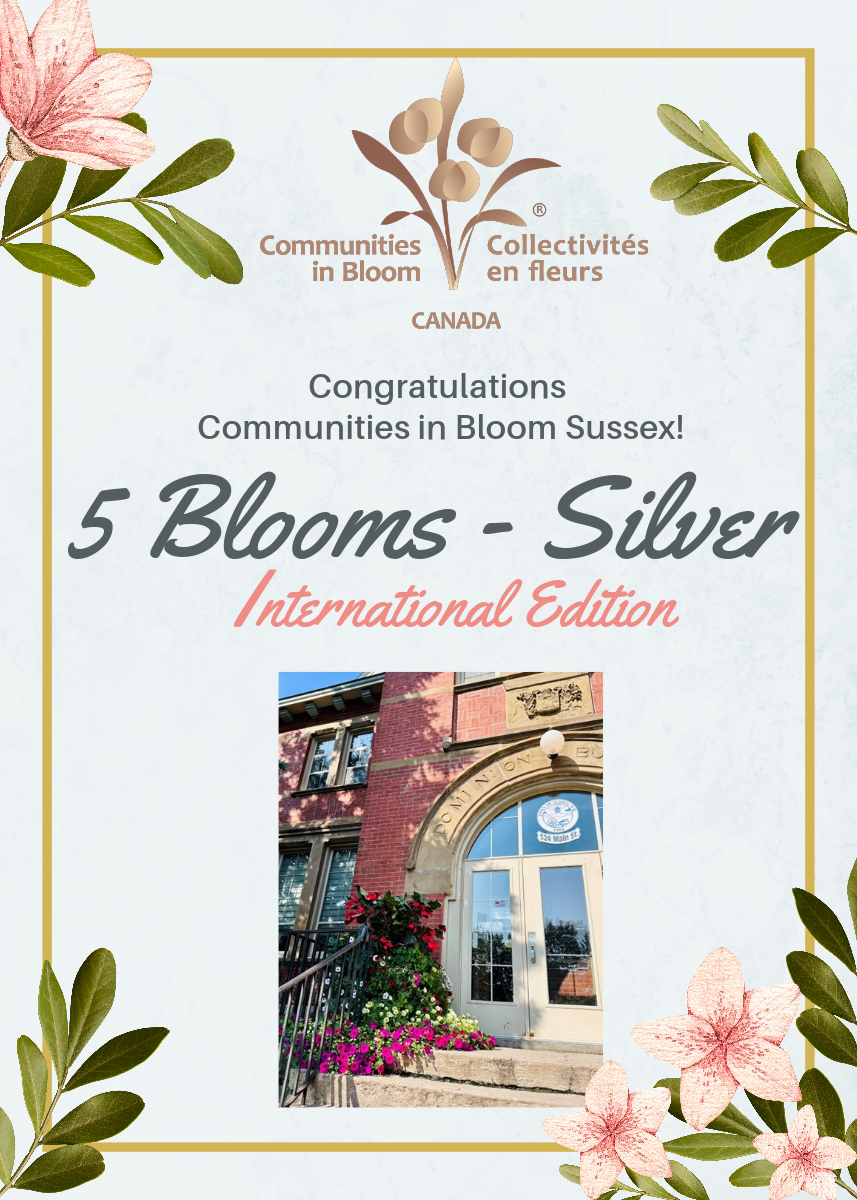 Huge Congratulations to the Sussex Communities in Bloom Committee and Volunteers on scoring 5 Blooms – Silver! Sussex participated internationally alongside Sorradile, Italy and Podčetrtek, Slovenia in the "small" category.
Communities are evaluated using a "bloom" rating determined by the total score of the evaluation:
0 to 55% = 1 Bloom
56 to 63% = 2 Blooms
64 to 72% = 3 Blooms
73 to 81%= 4 Blooms
82% & Over = 5 Blooms
There are four levels of "5 Blooms" exclusive to the national and international Edition:
5 Blooms: 82 to 83.9%
Bronze: 84 to 86.9%
Silver: 87 to 89.9%
Gold: 90% and over
Not only did sussex receive a rating of 5 Blooms – Silver, but earned a special mention for "Creating Significant Partnerships" during the 2023 National/International Symposium and Awards Ceremonies in Wood Buffalo, Alberta. Sussex was also awarded 2nd place in the "Plants Love You" contest!
CIB team and volunteers – you have done a fantastic job creating a standout community both unique and beautiful.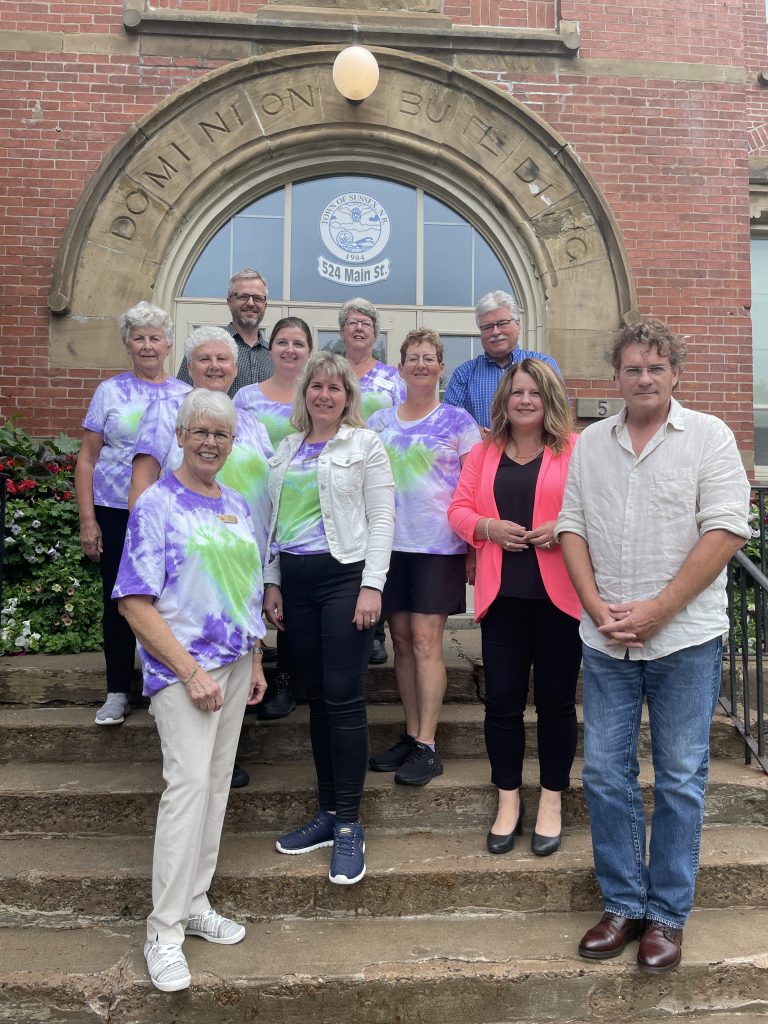 Communities in Bloom is a Canadian volunteer and partnership-driven non-profit organization that uses a multi-tiered competitive evaluation process to foster community strength, involvement and continuous improvement. This is accomplished by nurturing environmental sustainability, enhancements of green spaces, and heritage conversation, in cultural and natural environments encompassing municipal, residential, commercial, and institutional spaces. For more information about Communities in Bloom, visit www.communitiesinbloom.com